Top Four Illinois Day Trips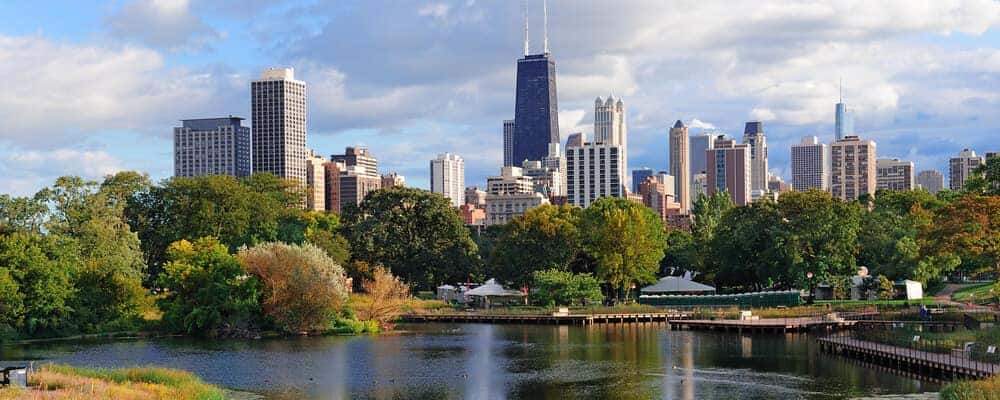 If you want to explore some of the most gorgeous scenery in the country, there's no need to travel far. Some of the most mesmerizing sites are located right here in Illinois. So, where should you start to plan your Illinois day trip? We've got four different road trip ideas that feature breathtaking natural beauty, so be sure to take your camera and bring a friend!
Starved Rock State Park
Voted as one of the top attractions in the state, Starved Rock State Park has a big reputation to live up to! But once you set foot on the sprawling 2,000 acre lot, you'll be blown away by the scenery. There's plenty to explore, from canyons to nature trails, but the waterfalls in Oglesby may be the most impressive of all. Try to visit after a rain or snowfall to get the best view!
Grosse Point Lighthouse
Want to see a piece of Illinois history? Head to Evanston to take a look at the stunning lighthouse, built in 1873! Feel free to take a few snapshots of the towering lighthouse from the exterior, but don't miss out on the chance to go inside. Climb the 141 steps to reach the apex, while learning more about the history of the space with the many beautiful exhibits present.
Fabyan Windmills
Can't get enough of historical architecture? Then the Fabyan Forest Preserve is the place for you! Hidden within the lush foliage is a five-story windmill. This authentic Dutch windmill was built in the mid-19th century, and minor restoration has improved its longevity without sacrificing its integrity. Take a tour with the experts to learn about the history and present of this notable landmark.
Garden of the Gods
Located in Shawnee National Forest of Herod, Garden of the Gods is a collection of towering rock formations that are over 300 million years in the making! These sandstone rock formations are among the most impressive in the United States, and they are completely forged by nature. Enjoy a hike or horseback ride through the nearby trails to enjoy a day in nature.
Hit the Road with Biggers Mazda
Before you head out on your next Illinois day trip, it's a good idea to schedule your service for a routine inspection. Our expert technicians would be happy to do a thorough inspection, so you can hit the road without worries. Check out our local guide to find fun things to do around Elgin with teens and more! We're located in Elgin, near Streamwood and Bartlett, so contact us today!