Brunch in Elgin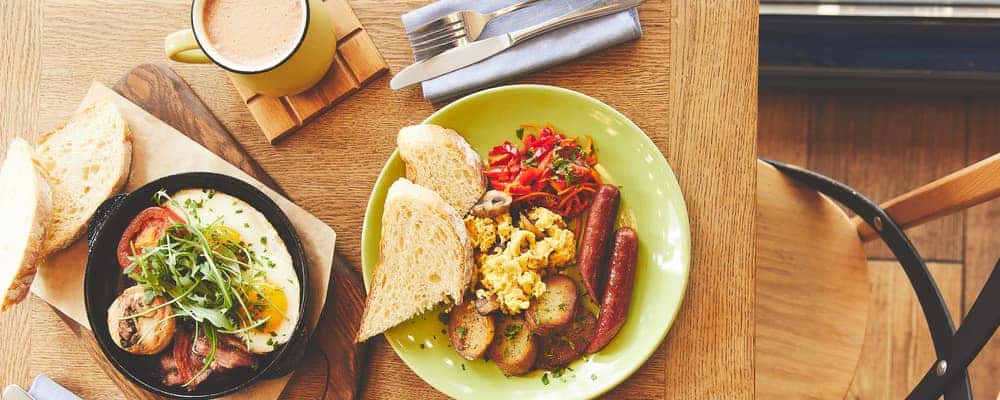 When Sunday rolls around, there's nothing quite like brunch in Elgin! The Elgin community is full of friendly faces and amazing cuisine, so there's no better place to enjoy a great meal. But before you head out the door for coffee and eggs, check out the best restaurants in Elgin – as recommended by the locals!
Restaurants in Elgin
Are you craving a sweet stack of pancakes or a savory eggs benedict? We've got you covered!
Visiting town with the extended family? The spacious Rubi-os Cafe is a great place to visit for traditional breakfast fare.
Want that quaint diner feel? Sit behind the cozy counter of Ray's Family Restaurant to grab a cup and a skillet!
Not sure what you want? Try the eclectic Alexander's Cafe for tasty meals like cinnamon roll French toast or banana foster pancakes.
Learn More About the Elgin Community
After brunch in Elgin, there are so many things to do in town, including free summer activities and fun Elgin attractions for teens, to get to know this amazing city. Get in touch with Biggers Mazda, near the Streamwood and Bartlett areas, for all your automotive needs while in the area! Searching for a great lunch or dinner option? Check out where the best burgers in Elgin can be found!