Explore Historic Elgin Landmarks in the Mazda CX-5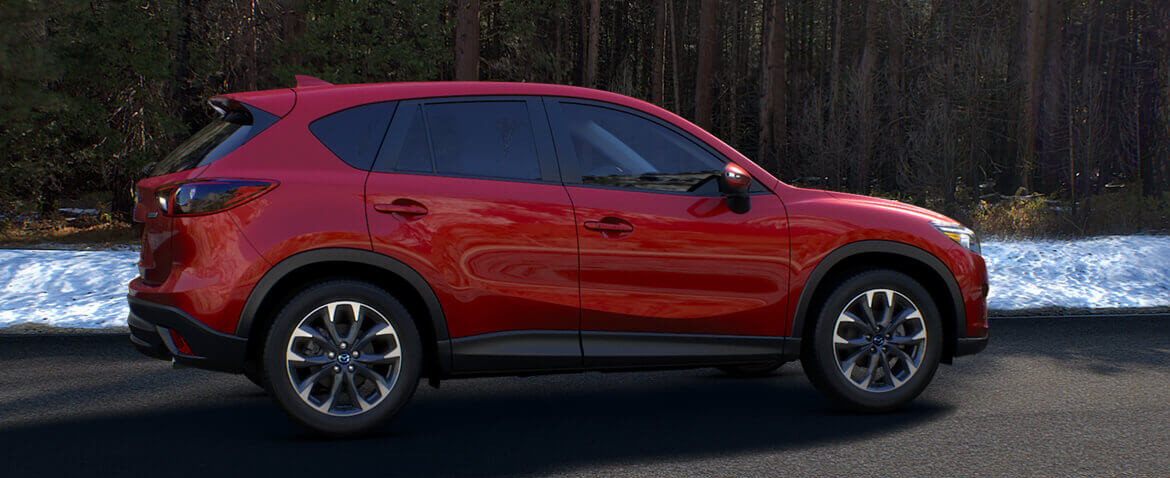 The city of Elgin, Illinois, has a rich history—and what better way to explore landmarks connected to that Elgin history than behind the wheel of the exceptional Mazda CX-5?
The Mazda CX-5 is a crossover SUV that is geared up for adventures of all kinds—whether you're going on a rugged outing or taking off on historical pursuits.
Check out the Mazda CX-5 and then head out to explore these super-interesting Elgin historical sites. History and state-of-the-art automotive machinery—talk about a match made in heaven!
Automotive Excellence
The Mazda CX-5 is a five-seat crossover that comes to the road with impressive capability, versatility, and efficiency.
With plentiful cargo room, outstanding fuel economy, a huge array of cutting-edge amenities, and towing power to boot, this prime utility vehicle is geared up to go wherever and whenever you are!
Soak Up History
Among the plentiful points of interest in Elgin, many sites show off the town's rich heritage. Included among them, the following stop-offs are not to be missed as you roll through Elgin in the Mazda CX-5:
Elgin National Watch Company Observatory, located at 312 Watch Street: This historical landmark was built in 1910 as a facility for recording and transmitting precise time to the Elgin National Watch Factory, as gauged by the movement of the stars.
The Larkin Center, located at 1212 Larkin Avenue: This Colonial revival-style building, built in 1911, was originally called the "Larkin Home for Children." It was designated as a historical landmark in 2004.
Wing Park Golf Course, located at 1000 Wing Street: The oldest operating public golf course in Illinois, Wing Park Golf Course was designed by Thomas Bendelow in 1908. It was designated a historical landmark in 2008, exactly 100 years later.
Lord Memorial Museum, located at 225 Grand Boulevard: Built in 1907, this museum in Lord's Park was the final gift given by George and Mary Lord to the residents of Elgin.
Climb Aboard—Then Take Your Tour!
Drivers can experience the Mazda CX-5 up-close and in person at Biggers Mazda, located at 1320 East Chicago Street in Elgin. Stop in and see us, or contact us today to take it for a test drive! Take a model around Elgin history sites!
---