Hit the Open Road in Your Mazda MX-5 Miata Convertible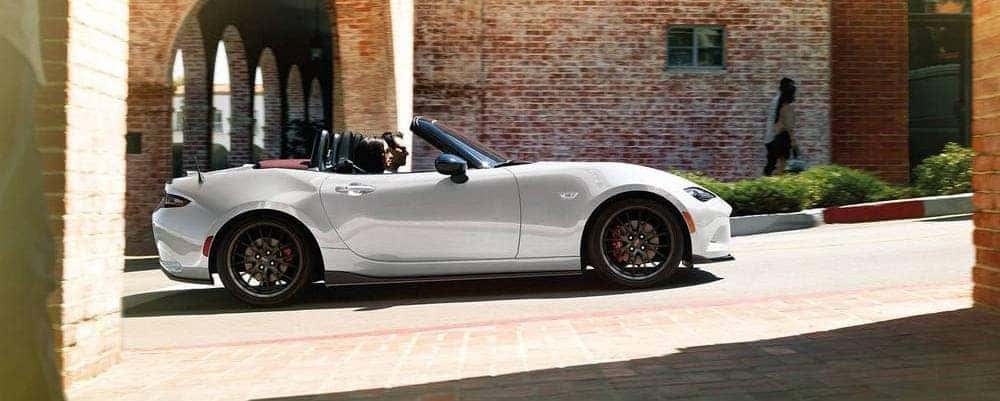 Some roads were just made for driving a convertible! And, when you're in your Mazda MX-5 Miata convertible, every drive is a good time, but these road trip ideas take it to the extreme:
Convertible Road Trip Ideas
Scenic Highway 30A, Florida. This gorgeous 28.5-mile drive shows you the sugar-white sandy beaches of the Gulf Coast, from nature preserves to classic cottages. You won't even notice the humidity!
Overseas Highway, Florida Keys. Forget your fear of heights, and try this incredible drive from Florida's mainland to Key West, the southernmost point. It's 113 miles long with 42 bridges!
Bluebonnet Trail, Texas. Moving west, enjoy Texas' famous bluebonnets as you drive U.S. 290 west from Austin to Johnson City's Wildflower Loop. It's a view you'll never forget!
Route 66, Arizona. How about good 'ole Route 66? One of America's first highways, you can take it through Arizona and New Mexico for a retro trip back in time.
17-Mile Drive, California. These dramatic cliff roads are as distinctive as every movie you've seen them in. But, it's better to be the passenger from Pacific Grove to Carmel – drivers need to keep their eyes on the road!
Sonoma Valley, California. Rolling hillsides and stunning wineries create the backdrop for the perfect drive. You probably have to just skip the wine!
Columbia River Gorge, Oregon. The Historic Columbia River Highway is a national historic landmark, and with its gorgeous waterfalls and blooming wildflowers, it's the ideal top-down ride.
Road to Hana, Hawaii. Maybe the most jaw-dropping road trip of all, this 52-mile highway on Maui takes about three hours and includes sharp curves and magnificent ocean views.
Where to Take Your Mazda Convertible this Summer
Taking a road trip with the top down in Hawaii may not be realistic this summer, but there are plenty of day trips you can take from the Streamwood and Bartlett areas that are tons of fun and feature great sightseeing. Before you leave, don't forget a tuneup at the Biggers Mazda service center. And we'd love to show you the latest and greatest out of our inventory. Stop in and see us today or compare the Mazda Miata vs. FIAT 124 Spider online!