Why is Oil Leaking from the Oil Filter?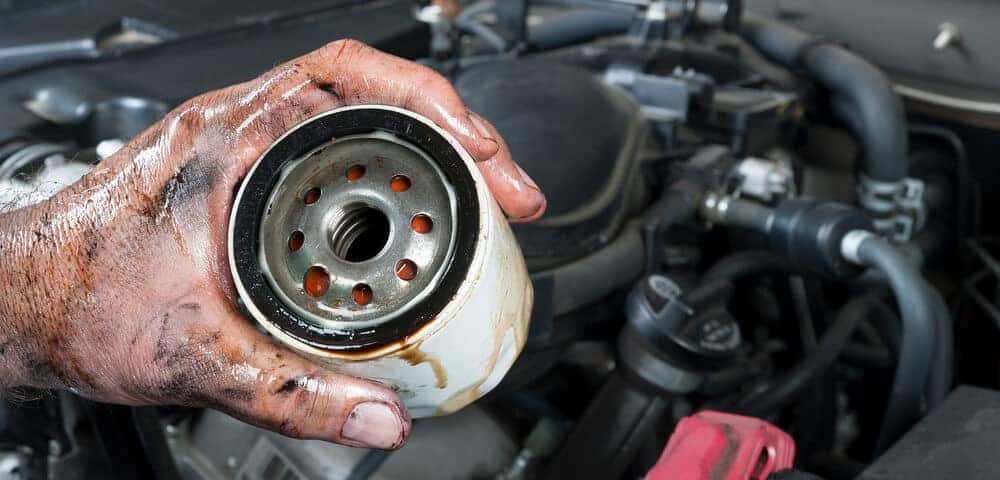 Whether you've noticed a flashing oil light on the dashboard or noticed strange puddles under the car, you might be wondering why is oil leaking from the oil filter? While we can't diagnose the precise problem online, we can point you in the right direction and fix your oil problems quickly at our service center. The most common causes of the oil filter leak boil down to three main components: gaskets, oil filters, and plugs. Before you head to Biggers Mazda for your service, see if any of these symptoms sound familiar!
Gaskets and Seals
Your engine is made up of many tiny parts, and each is connected with a system of gaskets and seals. When working properly, these components fasten each part of the engine together for a seamless performance. But when dealing with a damaged or broken seal, you'll notice problems. One of the most common sources of an oil filter leak is a faulty gasket between the valve cover and oil pan, but the seals near the crankshaft can also cause issues for drivers.
Oil Filter
Notice oil leaking from the oil filter? Well, you might as well check the oil filter. The filter removes debris from your motor oil before it heads back into the engine. What can go wrong? First, the wrong size of oil filter can lead to build-up and leakage. If you are sure that your filter is the right size, it might not be properly secured. Under the high pressure of the engine, the motor oil can spill out if not fastened tightly into place.
Plug and Caps
During an oil change, the oil enters the vehicle and exits the vehicle through two points. Both of these points can leak oil if the oil cap and plug are not fastened properly. This could be human error from not tightening the cap snug enough or a faulty component that has worn over time. Either way, a technician can easily replace either part to get your car back into top shape.
Find Out More About Car Care with Biggers Mazda
Now that you know the common causes of oil leaking from oil filter, why not learn a little more about the inner workings of your vehicle? Find out about the benefits of conventional vs. synthetic motor oil with Biggers Mazda in Elgin, near Streamwood and Bartlett.