How Long Does an Oil Change Take?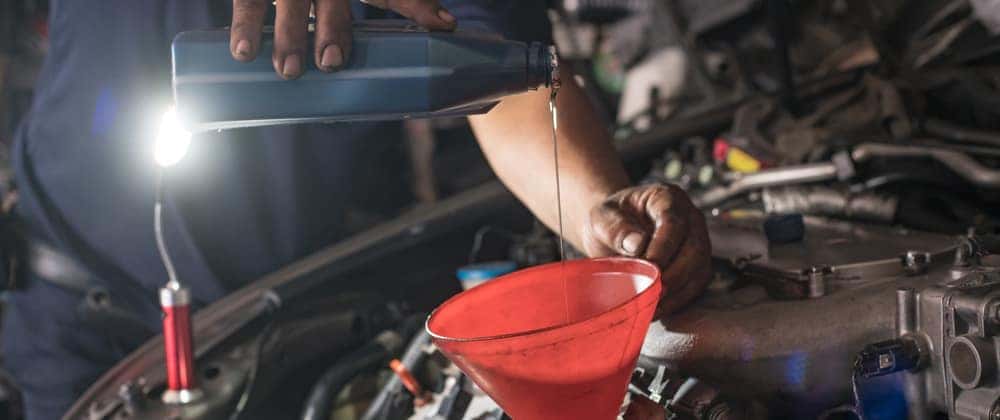 When you come to Biggers Mazda, your oil change will usually take less than an hour. Of course, we're busier on some days than on others, so you should call us at (866) 681-6469 today to get a more precise estimate on wait times. If you want to get in and out quickly, you can also schedule service online.
How Long Should an Oil Change Take If I Do It Myself?
The time you'll need to do an oil change on your own could vary widely, but it's a good idea to set aside at least an hour for the task. For beginners, the process could take even longer! If you decide that you have the time and the energy to perform the task yourself, you'll still need to gather new oil, a new oil filter, a rubber mallet, properly-sized wrenches, and a new oil filter gasket. You may also need a jack and wheel blocks to hold your vehicle while you work.
Whether you're right next door in Schaumburg or all the way out in Bartlett, it will almost always be quicker and easier to let the trained technicians at the Biggers Mazda Mazda service center handle the task.
More Oil Change Information
Even if time isn't an issue, there are still plenty of reasons to come to us:
Our service team has earned the trust of drivers all across the St Charles region, and we utilize state-of-the-art equipment so we can work quickly on your vehicle.
It's not uncommon to hear about the '3000-mile oil change,' but most modern vehicles can go 5,000 to 7,500 miles between changes. You can always check your owner's manual for a more precise recommendation.
Some vehicles require synthetic oil, while others can run on conventional or synthetic. Your owner's manual will be able to tell you which one is necessary, so be sure to check before attempting to change the oil yourself.
Drivers who take advantage of our rotating service specials can save on necessary maintenance like oil changes and tire rotation.
Visit Biggers Mazda in Elgin for a Quick Oil Change!
The Biggers Mazda service center is located just a short drive from Geneva, and when you come to us, our dedicated team can get you in and out with an oil change in around an hour. In need of major repairs, or just want to have your vehicle inspected? Our trained technicians can cover that too! Contact us today to learn more about wheel alignment vs. wheel balancing, our services, and more.
Service Specials at Biggers Mazda