2019 Mazda CX-5 Reviews
There's a lot to love about the 2019 Mazda CX-5, from the CX-5 interior features to its overall performance and safety. Before you head to Biggers Mazda for a test drive, you should first hear what industry experts have to say about the new Mazda CX-5 reviews below and learn why this is the model to bring home to Schaumburg.
Car and Driver
Car and Driver seems to enjoy everything the Mazda CX-5 has to offer, including its style, price, and performance in their review stating:
"Distinctive styling and engaging driving dynamics separate the CX-5 from the competition. The marvelous Mazda appears more expensive than it is—which adds to the charm. A fuel-efficient four-cylinder engine with an automatic transmission and front-wheel drive is standard; all-wheel drive and a powerful turbocharged engine are optional."
Edmunds
Edmunds puts most of its focus on the interior of this new SUV as well as on its overall performance noting:
"Sharp style and sporting performance remain hallmarks of the 2019 Mazda CX-5, a small crossover SUV designed for those who enjoy a spirited drive. Excellent handling and a high-quality interior also help make it one of our top picks for a small SUV."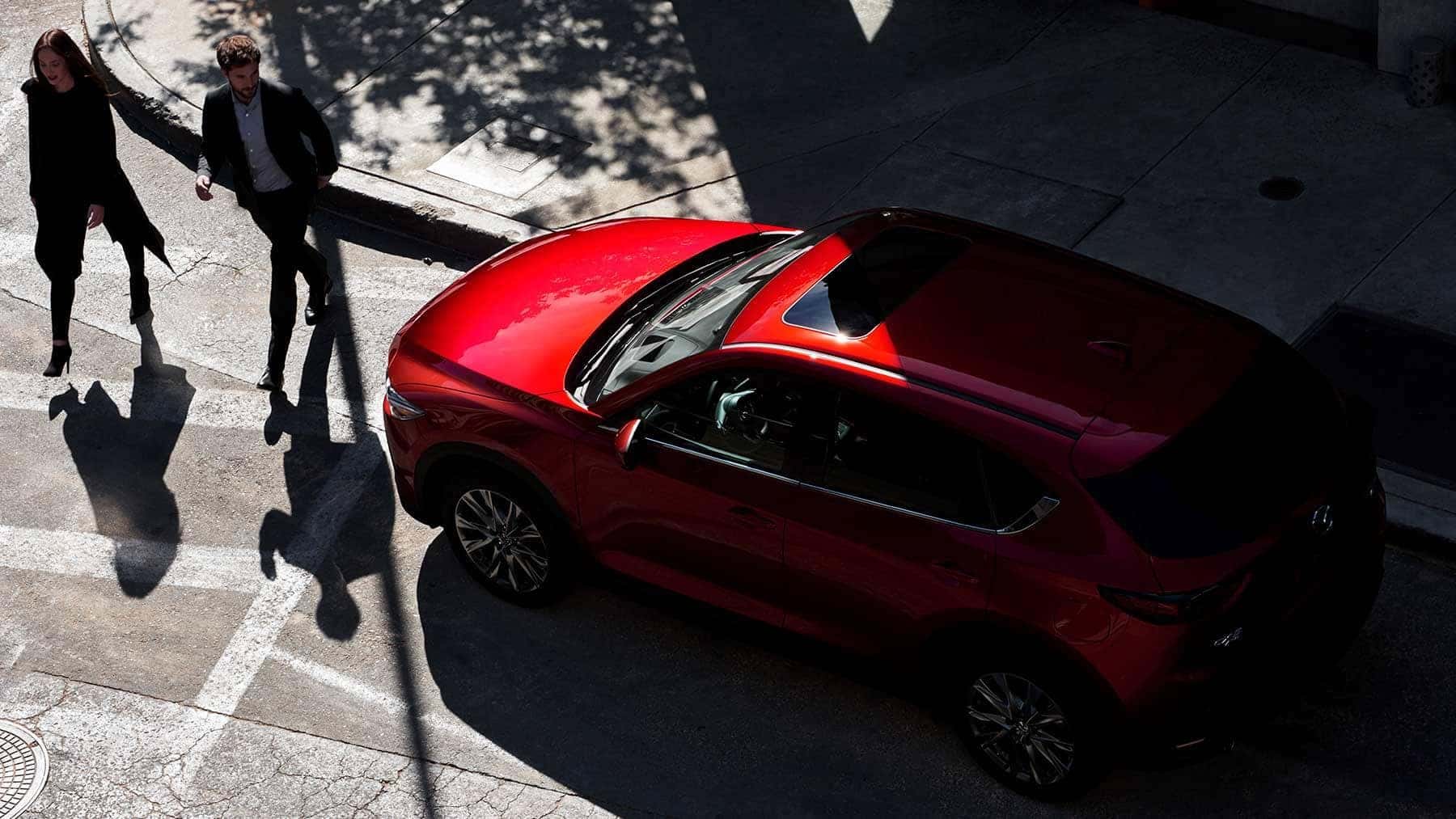 Kelley Blue Book
There are so many features to the Mazda CX-5, and Kelley Blue Book puts all the focus in the performance features of this Mazda SUV:
"Get behind the wheel and the CX-5 displays an extra talent that's virtually nonexistent elsewhere in the class. The driving experience is engaging, not the chore that other contenders seem to be. There's more: The styling would suit a luxury vehicle, the cabin is similarly upmarket, and the fuel economy is remarkable."
Test Drive the Mazda CX-5 at Biggers Mazda
Looking for the 2019 Mazda CX-5 near St Charles? Biggers Mazda has a nice selection of vehicles for you to choose from. Whether you want to see the features of this new model up close or you want to take it for a spin around Geneva, we can help. Contact us today to schedule your test drive, read the 2020 Mazda CX-30 reviews, or learn more about the Mazda CX-5 gas mileage.
More About Mazda CX-5 Features