How Do You Change the Mazda Key Fob Battery?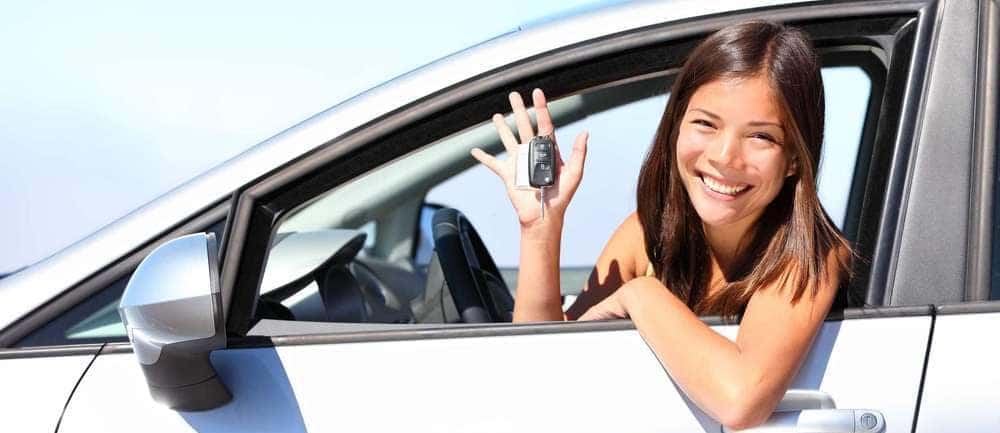 At Biggers Mazda, we know that many drivers in the Schaumburg area depend on the convenience of remote access to their vehicles, whether it's to lock and unlock the doors, start the engine, or open to trunk. When you have become accustomed to having this technology, it can create challenges when that battery needs to be replaced. Luckily, it's easy to open your key fob and replace the CR2025 battery.
How to Open Mazda Key Fob
On the back of your key fob, you will find the auxiliary key button. Once you press that button, you will be able to access the metal auxiliary key.
After you take the metal key out, you will find a slot on either side of the key casing.
Carefully pry open the case using a tape-wrapped flathead screwdriver. Gently start on one side and then move to the other side.
How to Change Battery in Mazda Key Fob
It's easy to change the battery once you open the Mazda key fob:
Remove the battery cap for access to the battery.
Take out the battery, but be careful of the rubber ring. If the ring gets scratched, it must be replaced before continuing.
If the ring is undamaged, leave it in place while you put your new battery in the key fob with the positive (+) side up, facing you.
Close the battery cover and reattach both sides of the key fob. Be sure to press down until you hear a clicking sound. After you replace the key, you are all set!
Need Assistance? Biggers Mazda is Here for You!
If you're worried about changing your Mazda key fob battery yourself in Geneva or you want to make sure it's done correctly the first time, contact our service department in Elgin with questions to schedule an appointment. Our experts know Mazda vehicles inside and out and would be delighted to assist you and help you learn about the Mazda Miata history and more. We can even help you secure a lease with bad credit or help you compare the Mazda CX-5 vs. Nissan Rogue or Mazda3 vs. Honda Civic. Learn more at Biggers Mazda.
More From Biggers Mazda
Many Schaumburg customers need a sleek and modern ride that can keep them moving for years to come. That's why you might find yourself wondering: "How many miles do MAZDAs last?" Or, if you're already set on one of the brand's top models, the 2021 MAZDA CX-5, you are most likely thinking: "How many…

When it comes to perfect balances, there's not a more relevant example than the new and used car markets. When one goes through a massive change (like the shortage of microchips for new vehicles) it's the other half that's quick to react. That being said, It's apparent to car shoppers that used car prices…

One of the top crossover SUVs that deserves a spot at the top of your list is the new 2021 Mazda CX-30. This one-of-a-kind Mazda SUV elevates your Schaumburg drive with stellar performance and a range of interior technology and convenience features. Plus, you can select from four unique configurations at great prices that…