History of the Miata

There aren't many cars in the world that have a legacy like the Miata. This model has gone through plenty of changes throughout the year,s paving the roads for other Mazda models to be the best they can be. Learn more about Mazda history starting with the history of the Mazda Miata at Biggers Mazda today!
1989-1997
In the late 1970's, the Miata was simply a sketch done by journalist Bob Hall for Kenichi Yamamoto, the head of Mazda R&D. It took a decade to convince the higher ups at the Mazda company to pursue the affordable sports car. And when the first models hit the streets in 1989, Mazda's success with the Miata was set. The Mazda Miata first appeared at the Chicago Auto Show in 1989 and the company has made sure to keep the Miata affordable ever since.
This first generation of this small Mazda ran from 1989-1997, and while its initial 1.6L engine was good for 115 hp, by the end of the generation it carried a 1.8L engine with 131 hp. As a small roadster, these numbers give this model quite the kick.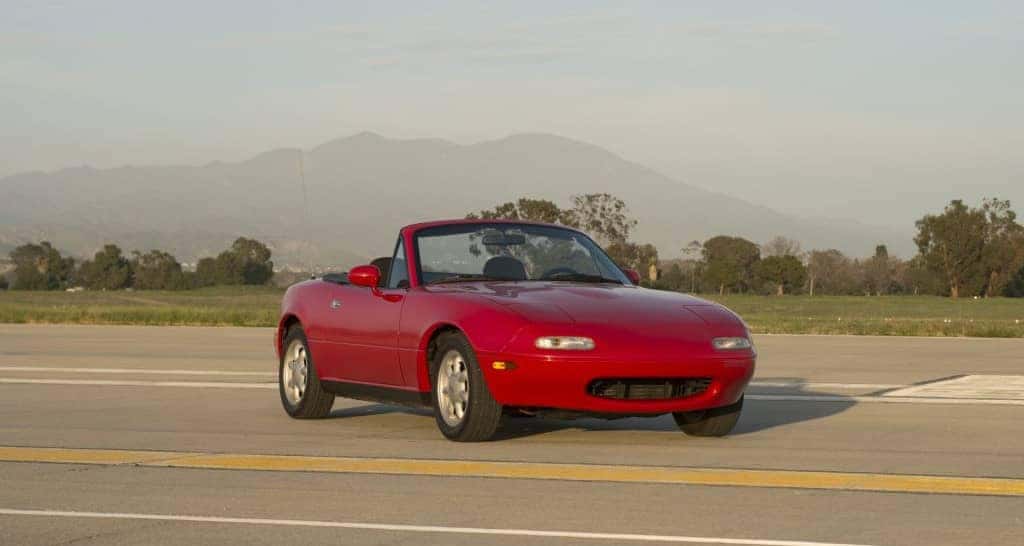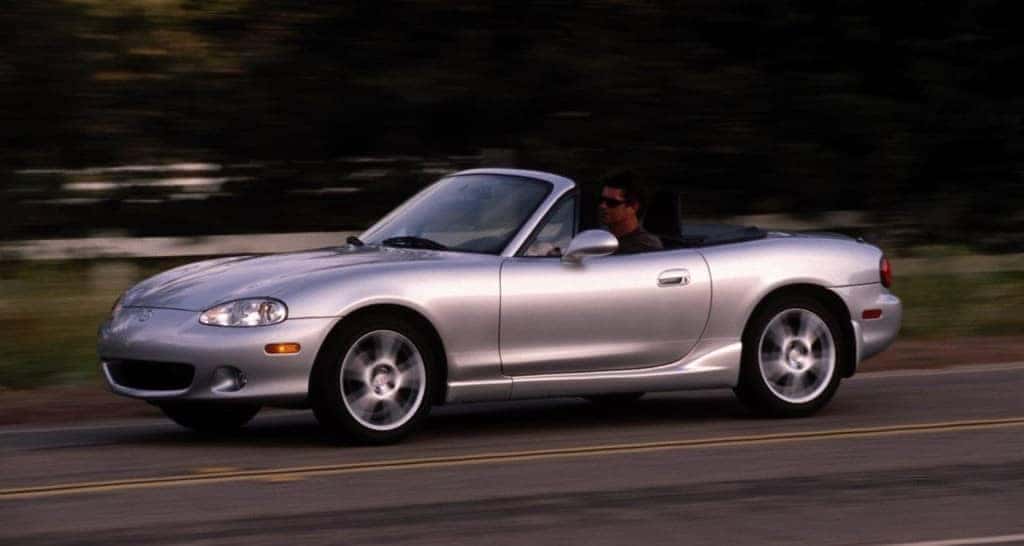 1998-2005
The second generation offered drivers a bit more power from the 1.8L four-cylinder as well as some other upgraded features. The most notable? The headlights. The new pedestrian safety laws meant the retractable headlights of the first Miata needed to be replaced. For the 10th anniversary of the Miata, a limited edition model was released.
This model sported Bilstein® shock absorbers, a six-speed transmission, and a sapphire blue mica color with two-tone blue alcantara and black leather seating for a better performance and a classier style. There were only 7,500 of these models produced. In 2002, the Miata MX-5 SP debuted the first supercharged engine. By 2004, the Mazda MX-5 gave drivers an even sportier drive with the new 180-hp engine and an acceleration time of 0-60 mph in 6.0 seconds.
2006 – 2015
In 2006, the Miata brought back some of the original styling elements from the first generation while adding on a new suspension, traction control, and stability control as well as upgrading the engine to a 2.0L 4-cylinder capable of 170 hp.
A 2008 facelift of the Miata foreshadowed the upgrades to the 2016 model: a larger grille, an elongated front end, and new side skirts, bumpers, and taillights. The 20th anniversary saw a special Mazda Roadster edition produced, though it wasn't with the same fanfare as the 10th anniversary model.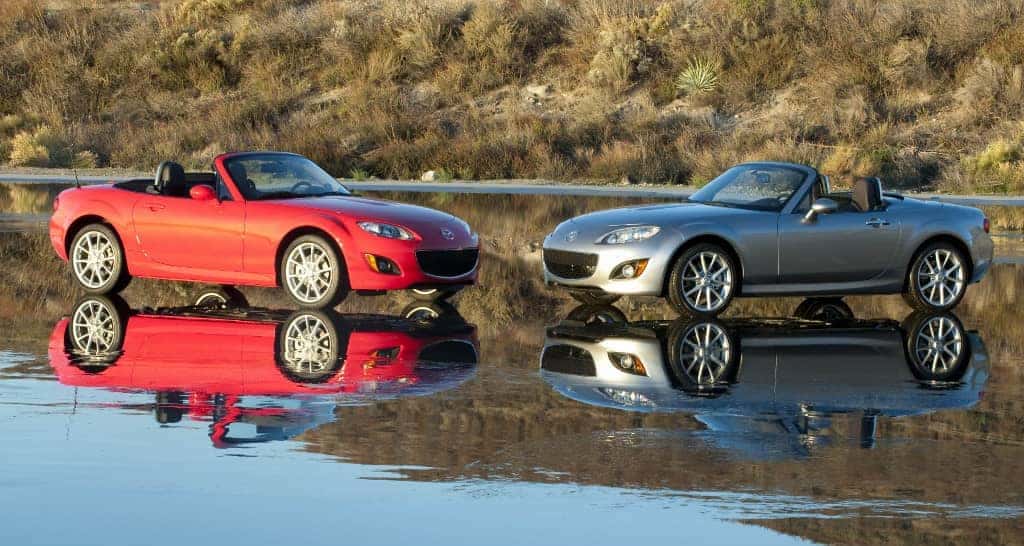 Find Your Miata at Biggers Mazda
After the 2015 MX-5 release, the Miata has only gotten more powerful and stylish. Peruse our inventory of 2019 Mazda Miata models, pre-owned Miata models, or even contact Biggers Mazda to learn more about Miata model history.
More About Mazda Miata Features
The 2019 Mazda Miata reviews are out and you'll want to hear what they have to say. This new Mazda model provides Schaumburg and St Charles drivers with the stylish, comfortable, and high-tech drive they want. Learn about what the experts have to say about this model and more with us at Biggers Mazda. Learn More Browse…