What is the Difference Between Used and Certified Pre-Owned?

Many drivers are wondering what the difference is between CPO vs. used vehicles. We at Biggers Mazda are here to help. While technically both categories of vehicles fall under "used", there are important distinctions between used and certified pre-owned that drivers in the St Charles area will want to be aware of before shopping for their next car, truck, or SUV. Learn more with our helpful guide, then make your way to Biggers Mazda.
What to Know About Buying a Used Car
Used vehicles have been previously driven by other owners and vary in terms of model year, mileage, and number of previous owners.Because of this, they are priced at a lower cost than new vehicles and certified pre-owned vehicles. In fact, with us, you can even find an inventory of used cars under $10,000 for sale. When it comes to mileage on a used car, a model with 100,000 miles or more may seem like a risk, but the truth is that some vehicles can last for hundreds of thousands of miles with routine maintenance and care. Even so, remember:
Thoroughly inspect any used vehicle you're considering and take it for a test drive before making an offer.
Discuss any issues in terms of vehicle condition or performance that arise, to ensure the vehicle is fit for your needs and safe to drive.
Some cars and SUVs can last more than 200,000 miles with proper care and maintenance.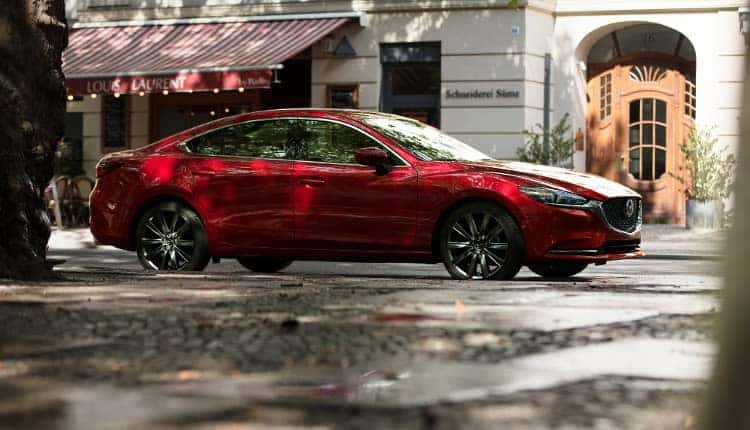 What to Know About Buying a CPO Car
For a vehicle to be given the title of Certified Pre-Owned, it has to go through the CPO program and meet certain requirements. These requirements generally include:
Model year is within five years of the current model year
Generally less than 80,000 miles, sometimes up to 100,000 miles
A multi-point inspection
Offered with extended warranties and/or limited powertrain warranties
Certified used cars are typically newer models with less mileage. They typically come at a higher price than used cars, but they're still more affordable than a new car. A certified pre-owned model might be the best option for you if you're looking for more updated features for your Schaumburg commutes.
Shop for Pre-Owned Vehicles at Biggers Mazda
Now that we've answered, "What is the difference between used and certified pre-owned?", you can explore our used and CPO vehicles for sale with confidence. Once you've found the model that's right for you, schedule a visit to our showroom, browse our pre-owned vehicle specials, learn about our Mazda CPO program, and take your favorite model for a test drive. Not sure which to choose? Compare our models like the Mazda CX-9 vs. Hyundai Santa Fe, learn about good mileage on a used car, about the Mazda CX-30 specs, and more!