The EPA Recognizes Mazda For Remarkable Fuel Economy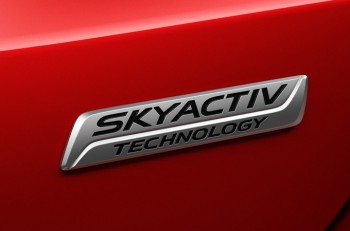 Green technology is a top priority for many automakers, but Mazda is leading the way according to the Environmental Protection Agency (EPA). The EPA's "Trends" report revealed that Mazda had the best overall fuel economy last year in addition to the lowest emissions rate from among the U.S.'s largest automakers. One of the biggest steps that Mazda has made toward reducing their environmental impact is their SKYACTIV technology. See what sets SKYACTIV apart from all other automotive technology currently on the market!
SKYACTIV Technology
SKYACTIV, Mazda's integrated system of ground-breaking technology, was developed to not only increase fuel economy but to also enhance engine performance. The SKYACTIV engine is the cornerstone of this innovative system, delivering plenty of power without compromising efficiency.
SKYACTIV-G:

 The SKYACTIV-G lineup has a complex direct injection delivery system that sends highly concentrated gasoline into every cylinder as needed. SKYACTIV-G engines have a 14:1 compression ratio, which means a 15 percent increase in torque and fuel economy. 
SKYACTIV-D: This lineup is different from SKYACTIV-G because it achieves its phenomenal performance with turbocharged diesel delivery. SKYACTIV-D also has a compression ratio of 14:1 for a 20 percent increase in fuel economy.
SKYACTIV engines are not the only important part of the system. There are two transmission choices to best meet your needs. Whether you are using your vehicle for everyday driving or want a more performance-based driving experience, the SKYACTIV system has you covered.
SKYACTIV-DRIVE:

 For a combination of convenience and superior control, there is the full-range lock up automatic transmission. Drivers can expect outstanding efficiency and smooth shifting. 
SKYACTIV-MT: If you are looking for a system that delivers remarkable shifting and is optimized for a front-wheel-drive vehicle, there is the SKYACTIV-MT.
Find an Efficient Vehicle at Biggers Mazda
If you are looking for a vehicle that is environmentally friendly and gets great gas mileage, you are in luck. Here at Biggers Mazda, we carry the full lineup of affordable Mazda models. You can be sure that whichever Mazda you choose, you are driving a vehicle that is eco-conscious without sacrificing performance.