The Best Cars for Short Drivers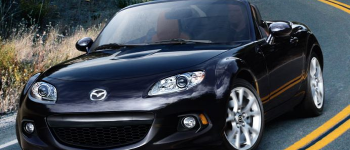 Car manufacturers understand that people of all shapes and sizes need to have the ability to operate their vehicles. However, short people often get the short shrift (no pun intended) when it comes to car buying. Generally, vehicles are designed for people of average height with the tall and short having to be uncomfortable in order to properly drive. Here are a few of the best cars on the market for short people.
Mazda MX-5
Mazda is known for its excellent series of compact cars and the Mazda MX-5 is one of the most renowned of these vehicles. It's a comfortable car that sits close to the ground, making it perfect for shorter people. Most importantly, it's easy to see out the windshield.
BMW 3 Series
Short people are not confined to sub-compacts and compacts; they can drive luxury vehicles as well. The BMW 3-series is a perfect luxury car for shorter drivers: it has adjustable seats and steering wheel. It also has a very wide windshield.
Toyota Sienna
Sometimes, you just need a minivan, and the Toyota Sienna is the perfect choice for a short driver as it's the only van that comes with a standard telescoping steering wheel. No more paying extra for a feature that is necessary for your safety!
Chevrolet Malibu
Ah, the Chevy Malibu! Its name is synonymous with comfort and style, and it's perfect for short people! It is not only spacious and comfortable enough for taller folks, but it comes with adjustable seats and an adjustable steering column that can put you right where you need it to be.
Subaru Forester
Ever feel like SUVs are designed for only the tallest people? Luckily, the Subaru Forester doesn't continue this trend; the seat is high, giving you a great view of the road without being too tall and making you struggle to climb in the seat.
Here's a handy guide for deciding if your car is suited for your height: you should be able to easily see over the dash and steering wheels and properly reach the foot pedals. You must also be 10 to 12 inches from the airbags. Seat and steering wheel adjustments should be available to reach these basic safety standards.