How to Remove Stickers from a Car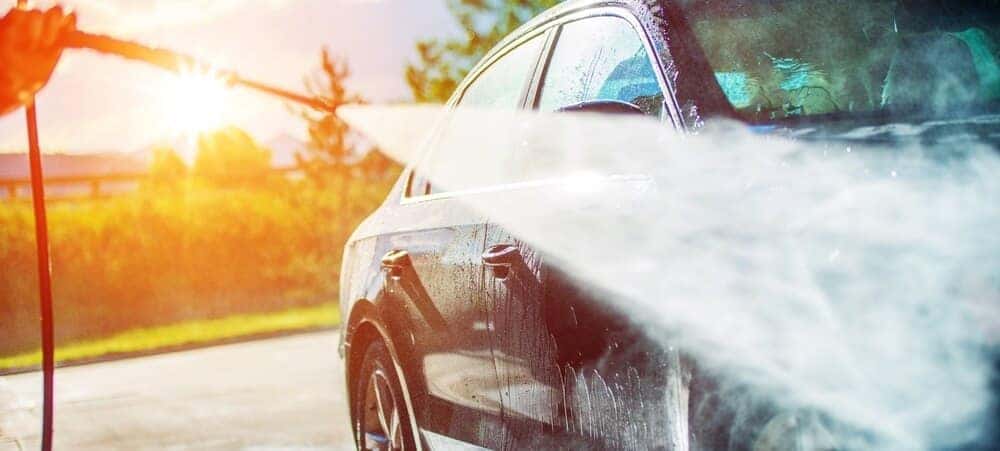 Whether removing last year's bumper stickers or sales stickers from the dealership, it's important to have the right technique to avoid a sticky mess. So, what's the best way to learn how to remove stickers from a car? The folks at Biggers Mazda in Elgin are here to show you! All you need are a few basic tools and a little patience to restore your car to a blank slate, so check out our guide below to get started!
Tools of the Trade
When you remove sticker residue from a car, you have to work quickly. That's why it's essential to have all the pieces in place before you begin the process. Here is a rundown of what you'll need to remove stickers from car paint and windows:
Hair dryer
Plastic card
Two clean towels or microfiber cloths
Tree sap remover
Detailing spray
Razor blade and glass cleaning solution (for windows)
Step-by-Step Process
Now that your kit is assembled, it's time to learn how to remove stickers from car paint.
Clean off the sticker and surrounding area to remove dirt and debris, or run your vehicle through the car wash.
Plug in your hair dryer and aim the nozzle a few inches above the sticker to loosen the adhesive. Move from the center to the edges and repeat as needed.
Grab your plastic card and scrape the edges of the sticker, or use the razor blade if you are removing the sticker from glass. If the sticker is still attached, try using the hair dryer again.
Continue to move the card or blade under the sticker until it lifts off completely. Don't worry if the sticker breaks, just keep applying the same technique until the pieces are gone.
If there is still a great deal of residue left, feel free to use the hairdryer technique to scrape the excess adhesive away.
Apply tree sap remover on clean cloth to scrub away any residue. Finish with either glass cleaner or detailing spray to create a smooth, clean surface.
Enjoy your refreshed vehicle!
Keep Your Car in Mint Condition with Biggers Mazda
Now that you know how to remove sticker residue from a car, stop by Biggers Mazda to pick up the proper supplies! Our staff would be happy to help you find just the right tools to complete the job like a pro, so feel free to contact us or drop by the dealership in Elgin. We're just a short drive from Bartlett and Streamwood!