Best Ski Resorts Near Elgin

If you're a ski enthusiast and are planning a winter trip to the Elgin area, you're probably wondering about ski resorts near Elgin. Biggers Mazda can help! Whether you're looking for ski resort reviews, or need a new 4WD Mazda for the trip, we're at your service in Elgin.
Villa Olivia Country Club
Ready for a short road trip out of Schaumburg? Head to Villa Olivia Country Club, situated about 15 minutes from Elgin in the charming town of Bartlett, Illinois. The resort is open year-round and offers seasonal activities such as golf and skiing. During the wintertime, ski and snowboard areas are open seven days a week, even on holidays, and feature a 1/4-mile ski run and a comfy quad chair lift, and a 180-foot vertical drop. The club's on-site services include private and group ski lessons, kid's lessons, and snowboard and ski rental.
Norge Ski Club
Norge Ski Club is approximately 30 minutes outside of Elgin in Fox River Grove, Illinois. Its claim to fame was that it was established in 1905 by a group of Norwegian ski jumpers and has grown over the years to include ski jumping facilities. The grounds include three jumping hills and many practice tracks, along with tow ropes and a clubhouse with a full kitchen and bar that is available for group rentals. You can get ski-jump training for both adults and children, either outside or in an indoor practice jump. You must be a member to use the facilities, but the public is welcome to attend events and tournaments for an admission fee.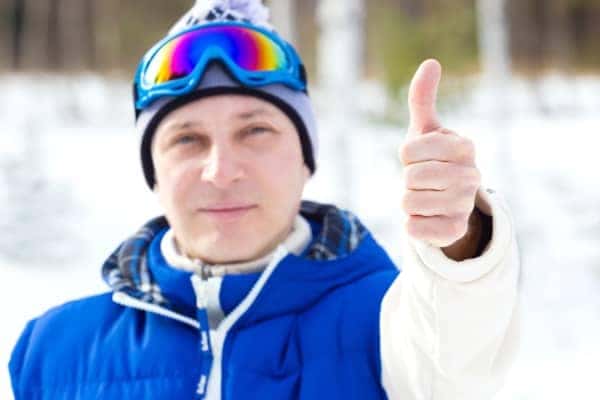 Four Lakes
Four Lakes ski resort and ski school is a short drive from St Charles, located in Lisle, Illinois and a 35-minute drive from Elgin. The resort is open to the public for seasonal skiing and snowboarding and offers season tickets as well as tickets for just one-day. If you are vacationing in the Geneva area, you can take advantage of discounted five-visit passes. Groups of more than 14 people also receive a discount. Highly trained instructors offer lessons for adults and children over the age of nine. Four Lakes also has equipment available for rental.
Ragin Buffalo
If you're wondering about Ragin Buffalo, we're sad to say that after 26 years the snowboard-only area has closed operations. You may still be able to purchase some new and used gear.
Get Your Vehicle Winter Ready at Biggers Mazda Today
Biggers Mazda wants you to be safe when driving in winter weather, so bring your car in for service now. We're always happy to answer your questions, from, "What is good mileage for a used Mazda?" to "Should I buy or lease my next vehicle?" Biggers Mazda is your automotive headquarters. Contact us today!