A New Mazda is Built Every 54 Seconds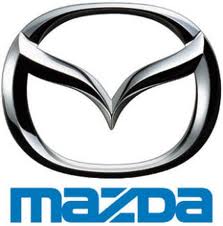 Mazda has redefined efficiency along the automobile manufacturing line, honing their process to the point that they can roll a new vehicle off the press in just 54 seconds! Let that figure sink in for just a minute, and a new vehicle will have already been built! That's a record-breaking efficiency rate, as Mazda has topped the world's previous record owner, the Toyota Motor Corporation, who can reportedly roll out a new model anywhere between 57 seconds and 115 seconds.
Cruising along full speed ahead on their impressive reputation for meticulously crafting fuel-sipping models such as the Miata roadster, Mazda has embraced new innovations that encompass nearly every aspect of auto manufacturing. Such innovations can be found live and in action at the revamped Hofu plant in Yamaguchi Prefecture in southwestern Japan. Recently on display for reporters, the Hofu plant is home to Mazda's proud innovation called "monozukuri", or "making things". This key component of their success involves platform-sharing and utilizing common parts to create several different models of what is always initially the same car.
Such innovation is a profit booster for Mazda as the company sought out a new approach to vehicle production after its partnership with Ford ended three years ago. Mazda then took the process of platform and parts sharing together even further to create unified platforms and parts at the design and development stage for their vehicles. This winning combination of innovations has resulted in the production of about 400,000 new Mazda vehicles at the Hofu plant this year, and this technology will be put into action in Mazda's new plant in Mexico that is set for production sometime next year.
The Hofu plant has been in operation since 1981 and recently rolled its 10 millionth vehicle off the line. It was a time of celebration for workers and Mazda President Masamichi Kogai who was quoted as saying "we see this as one step toward further growth". Here at Biggers Mazda in Elgin, we share in the excitement and look forward to watching this growth in action!
Visit Biggers Mazda
If you are looking for a shiny new Mazda, a dependable used car for your family, or service for your current ride, then stop in today at Biggers Mazda. Offering a comprehensive selection of new Mazda models, a wide array of used and certified pre-owned vehicles, and a superior Service Department, we look forward to the opportunity to meet your every automotive need!