2017 Mazda6 Reviews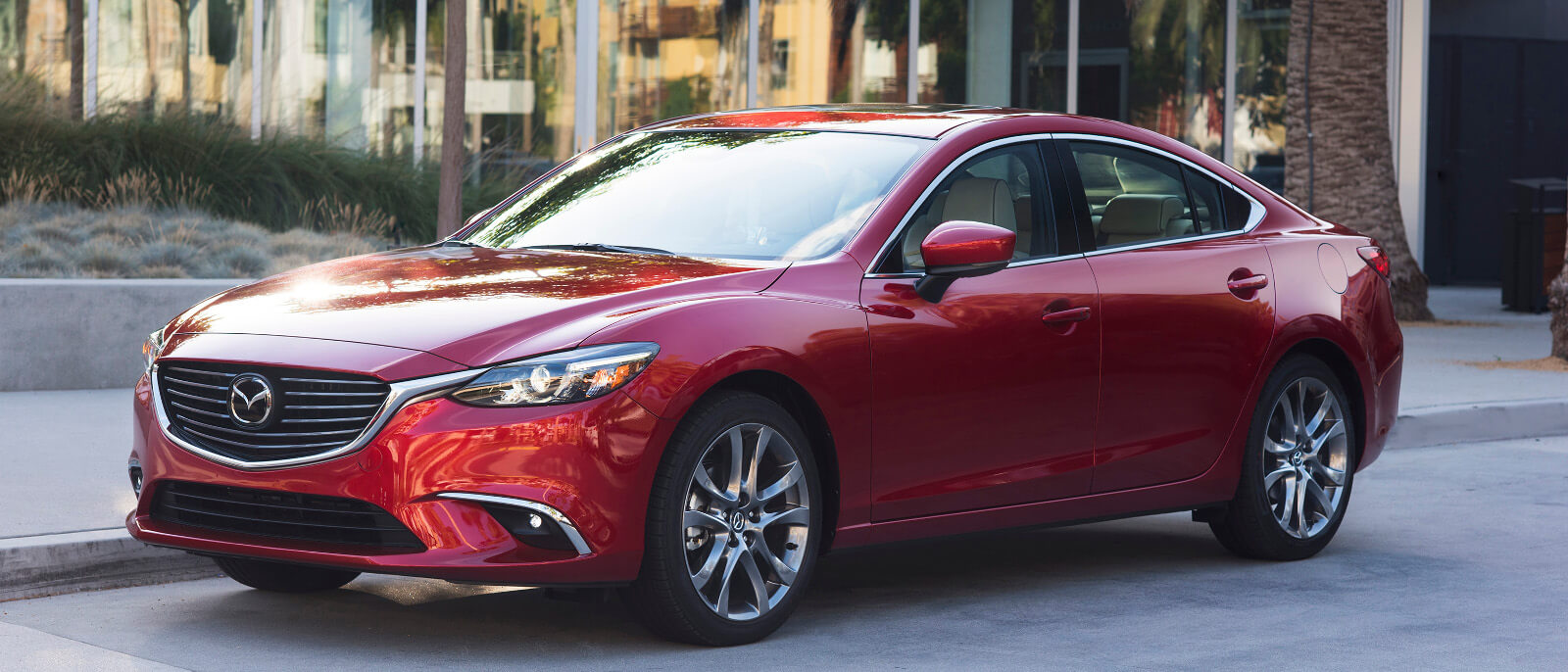 The 2017 Mazda6 is the mid-size car that has customers talking for a good reason! While drivers love the daily commute in the Mazda6, auto experts have even more to say about this phenomenal ride, and their 2017 Mazda6 reviews are heaping praise on this exceptional sedan. Come to Biggers Mazda to learn all about the excitement surrounding the 2017 Mazda6.
What Experts Liked
Edmunds.com gives the 2017 Mazda6 five stars, praising the car's performance chops, topnotch style, and technology features. Edmunds recommends this vehicle as a family sedan.
Car and Driver also hails the Mazda6 with a five-star rating. Car and Driver loves the Mazda6's sexy styling, nimble performance ability, and driver-centric cabin—which mean it has an easy-to-use 7-inch infotainment system.
Overall Reviews
Here is a glimpse into the stellar reviews that are rolling in for the 2017 Mazda6:
"If your practical side needs a sedan that does usual sedan duties but your heart craves something that quickens its pulse when the road curves, the solution is the Mazda6. Throw in impressive efficiency, great looks and — for those who wish — a crisp manual transmission, and you've got a winner."—Kelley Blue Book
"Regardless of trim, the 6 remains an evocative, sleekly-styled sedan with some of the best road manners in the competitive mid-size sedan class—and a good antidote to the boredom that usually accompanies four-doors."—The Car Connection
"If you think of midsize sedans as boring family cars, the 2017 Mazda6 is the exception, according to our analysis of automotive reviews and data. Its incredibly sharp handling, responsive steering, and comfortable ride deliver one of the most enjoyable performances in the class…The Mazda6 also earns outstanding fuel economy estimates and has a comfortable and luxurious interior."—U.S. News & World Report
Visit Biggers Mazda
You've read the 2017 Mazda6 reviews; now try out this vehicle in person! Biggers Mazda is your place to see the new Mazda6 and learn more about its amazing features. Contact us online to book your test drive in this popular model. We would be happy to show you all of the stunning features that experts have talked about!