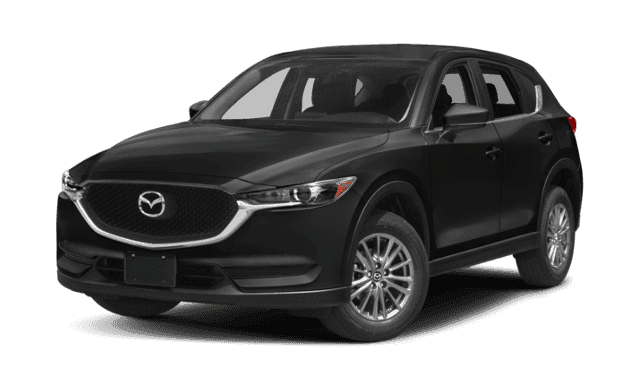 2017 Mazda CX-5 Sport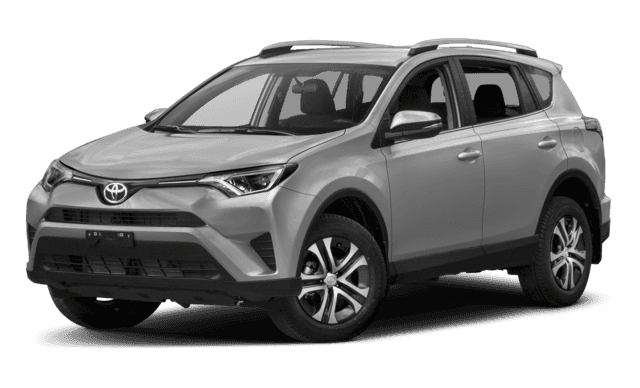 2018 Toyota RAV4 LE
2017 Mazda CX-5 Sport vs. 2018 Toyota RAV4 LE
Our Mazda CX-5 Inventory Explore More of the Mazda CX-5
Spirited Performance
Both the 2017 Mazda CX-5 and the 2017 Toyota RAV4 represent excellence in compact SUVs, but it won't take long for you to notice some big differences in the way these two respond when you're behind the wheel. The Mazda CX-5 has more juice, with 187 hp and 185 lb-ft of torque, while the RAV4 comes up a bit short, with 176 hp and 172 lb-ft of torque. You'll notice a unique spark of energy in the way the Mazda CX-5 handles, too, with its direct injection fuel system that eclipses the RAV4's sequential electronic fuel injected system. Even with its more dynamic performance, the Mazda CX-5 is the more fuel-efficient vehicle, with EPA-estimated combined fuel economy of 27 MPG versus the RAV4's 26 MPG.
Exterior Features
The base Mazda CX-5 features functional and aesthetically pleasing exterior details that the Toyota RAV4 base model just can't match. The Mazda CX-5 comes with standard signaling mirrors, which help make your turns and lane changes more visible to other motorists. This amenity is not available on the base RAV4. The Mazda crossover also comes standard with alloy wheels, which once again are not available on the base RAV4.
Other Highlights
If you plan to tow with your next crossover, you'll want to opt for the Mazda CX-5. It offers 2,000 lbs. of towing capacity compared to just 1,500 lbs. with the RAV4. There is also an available tow hitch receiver with the Mazda model that is not offered with its competitor from Toyota. What is one of the best things about the Mazda CX-5? It is more affordable than the base RAV4, even with all of the features that the RAV4 does not include. The base Mazda CX-5 Sport AT AWD starts at just $24,045*. The RAV4 on the other hand begins at $24,410 – a difference of nearly $400!
Experience the Mazda CX-5 Today!
Deciding between the Mazda CX-5, the Toyota RAV4, and other SUVs is easy! Test drive the Mazda CX-5 at Biggers Mazda, and it won't take you long to feel sure about your decision. Our team will show off our inventory and explore financing options with you, and you can take it from there! Contact Biggers Mazda today to set up your test drive!